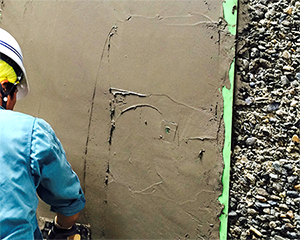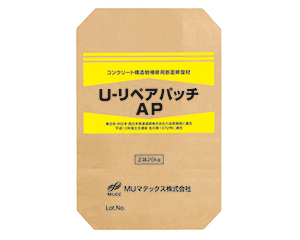 Overview
This polymer cement mortar for repairing cross sections is compliant with requirements for use as a "performance verification item for repairing cross sections using the plastering method" by East Nippon Expressway Company, Central Nippon Expressway Company, and West Nippon Expressway Company.
Since this is a fully premixed type, all that is left to do is mixing it with water on-site.
This material offers excellent workability, is easily applied using a trowel, and enables construction with an application thickness of 40 mm.
Shrinkage is extremely limited, and dimensional variations are stable, giving this material outstanding crack resistance performance.
Due to its superior fire resistance, this material is certified as an "incombustible material product" by the Minister of Land, Infrastructure and Transport under the Building Standards Act.
Product Name
U-Repair Patch AP
Packaging
Paper bag containing 20 kg
SDS
in preparation