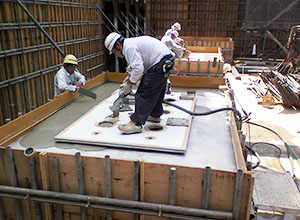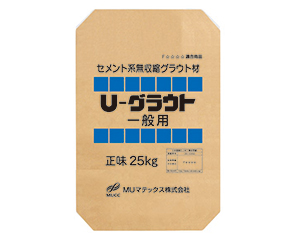 Overview
This cementitious non-shrink mortar is used to fill machine foundation parts, to secure anchor bolts, and to reinforce earthquake-resistant construction, etc.
This fully premixed grout can be produced by simply kneading with water on-site.
Since the grout is both non-shrinking and non-breeding, gaps do not form after filling.
Metal aggregates are not used, so rust does not form.
Product Name/Application/Packaging
U-Grout (for general use)
For pouring
Paper bag containing 25 kg
Sale of slurry
U-Grout (for padding)
For padding
Paper bag containing 25 kg