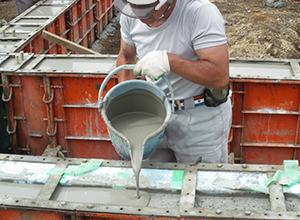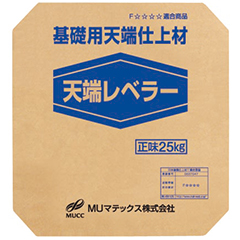 Overview
This is top finishing material for continuous footing in houses. A flat top finish can be achieved by simply kneading the material with water and pouring it.
In the past, after freshly mixed concrete was poured, it was left to dry for several days, then the ruler was applied, and mortar was used to complete the construction. With this product, construction can be completed on the same day several hours after the freshly mixed concrete is poured.
Since this is a premixed product, its quality is stable, and it offers a high level of compression, bending, and adhesion strength, as well as excellent resistance to both shock and abrasion.
Also, since it is cement-based, it offers superior water resistance and anticorrosion properties for iron parts.
Product Line
Tenba Leveler
Packaging
Paper bag containing 25 kg
SDS
in preparation