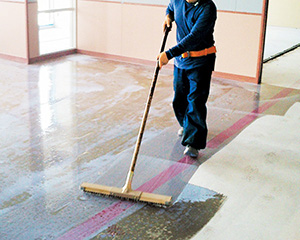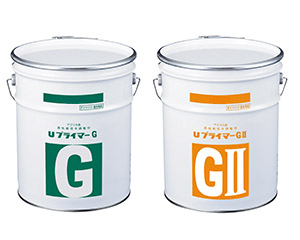 Overview
This is a high-quality aqueous emulsion of special acryl and styrene copolymer resin. It can also be used to strengthen the adhesion of self-leveling materials, and to suppress the generation of bubbles.
Since it dries rapidly, it is possible to quickly proceed with the next step.
It suppresses bubble generation.
It offers excellent alkali resistance, water resistance, and weather resistance.
Please dilute this material to the designated ratio (only for use as a coating material).
Product Line/Packaging/Application
U-Primer G
(Only available in western Japan)
Can containing 18 kg
SL FLOW G, Floor Leveler G, Tough Leveler G, Outdoor Floor Leveler G
U-Primer G II
(Only available in eastern Japan)
Can containing 18 kg
SL FLOW G, Floor Leveler G, Tough Leveler G+, Outdoor Floor Leveler G, Tough Leveler G+ Gradient, Tough Touch
U-Primer A
Can containing 18 kg
For use with Floor Leveler, Tenba Leveler
U-Primer Q
Can containing 18 kg
For use with Quick Ceramic Flow only