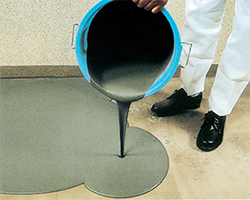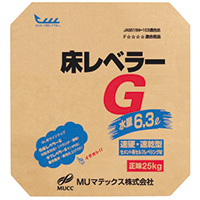 Overview
Floor Leveler G is a rapid hardening and rapid drying cement-type self-leveling material that can be used to create a flat floor by simply kneading it with water and smoothing it out using a flat rake or other such tool. It supports construction thicknesses between 8 and 50 mm, and it is ideal for use as a flat material for the substrate conditioning for sheet flooring of concrete floors in general buildings, condominiums, schools, hospitals, and other locations, as a part of new construction, repair work, and other projects.
The shrinkage factor has been greatly reduced (approximately one third of the quality standard level).
The achievement of remarkably fast hardening allows for light walking approximately four hours after work (standard schedule).
The rapid decrease in water content enables finishing material work at an early stage.
SL FLOW G (tanker system) bagged product.
Product Line
Floor Leveler G
Packaging
Paper bag containing 25 kg
SDS
in preparation