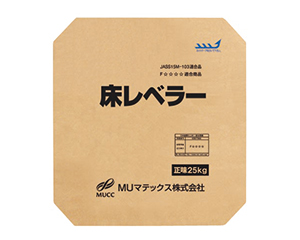 Overview
A special admixture increases the fluidity of this self-leveling material, which is used to create smooth floors. It is widely used as a material for substrate conditioning in the finishing of various types of floors.
By simply kneading on-site with water, it is possible to achieve a highly fluid slurry that can then be smoothed over with a trowel or flat rake in order to construct a flat surface.
Since this material is cement-based, it offers excellent water resistance, fire resistance, and hardness.
Product Line
Floor Leveler for General Use
Packaging
Paper bag containing 25 kg
SDS
in preparation